Practical Tools.
Immediate Results.
Sanford Fundraising Academy™ helps you take your organization in a do-good direction.
ABOUT THE
SANFORD
FUNDRAISING ACADEMY
™
.
The Sanford Fundraising Academy™ is a fundraising certificate program that gives emerging fundraisers the tools they can apply immediately in their job to better stewards donors, attract new donors, and increase revenue.
Led by practicing local and national nonprofit leaders.
Peer-to-peer, cohort-based learning environment.
Integrates successful practices from the business realm with an intense focus on building long-term connections that benefit both the donor and the organization.
CFRE: Full participation in Sanford Fundraising Academy™ is applicable for 60+ points in Category 1.B - Education of the CFRE International application for initial certification and/or recertification.
Fundraising Academy covers a variety of topics in the following four sessions:
CONNECT WITH PEERS.
You get ample opportunity to practice what you learn before taking those lessons into the real world. The courses have given me the tools to meet my fundraising goals without fundamentally changing who I am.
- Alaina P., San Diego, CA
THE SANFORD FUNDRAISING ACADEMY™
HELPS YOU:
Gain Confidence
Boost your fundraising abilities to advance your career
Cultivate Donors
Identify, engage, and retain individual donors
Build Relationships
Develop key relationship-driven strategies
Make the Ask
Learn and practice your pitch to effectively cultivate donor support
Build Your Community
Develop a network of peers
MEET SOME OF
OUR INSTRUCTORS!
All Fundraising Academy classes are led by nonprofit leaders with extensive experience in successful fundraising. The curriculum allows instructors to impart their wisdom by combining the best of nonprofit and business principles to address the needs of fundraising in today's society. This makes the Fundraising Academy ideal for those seeking dynamic approaches to fundraising, additional opportunities for networking, and proven techniques designed to contribute to the success of their organizations.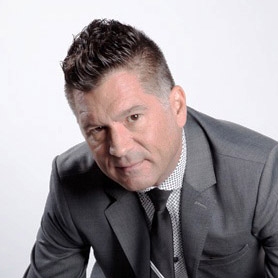 Tony B.
Fort Lauderdale, FL
Hannah B.
Los Angeles, CA
Katie A.
Orange County, CA
Upcoming

Fundraising Academy 

schedule.

The Fundraising Academy divides its coursework into four distinct sessions – each tailored to a different aspect of fundraising, as well as an annual graduation ceremony. With topics relevant to your organization, and featured speakers providing insight, it's a great way to stay up-to-date, and stay connected. Begin at any time, and once you've completed all four sessions, you're eligible to graduate!

If you do not see a program listed in your community, contact us today so we can assist you!
You've got the heart

to make a difference - now learn how to make the impact you want! Make a difference