The Fundraising Academy at National University was created in 2015 through a partnership between the Sanford Institute of Philanthropy and The San Diego Foundation. This intensive training program offers professional development through an 80-hour certificate program that spans a period of over eight months.
Put Your Passion Into Practice!
Enrollment is now open for the 2018-2019 Fundraising Academy Certificate Program!
In this cohort, participants will:
Learn from world-class leaders in the nonprofit sector
Collaborate with other nonprofit professionals
Expand their networks of colleagues and nonprofit organizations
Share their personal challenges and triumphs with a like-minded group of peers
Develop the fundraising skills needed to succeed in today's competitive nonprofit markets
Leading-Edge Fundraising Techniques
The Fundraising Academy offers a comprehensive curriculum of fundraising training courses designed to enhance fundraising capabilities for nonprofit leaders interested in or currently working in fundraising and/or development roles.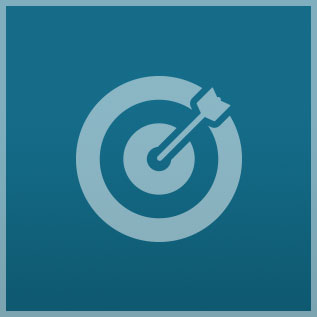 Participants learn to apply the latest in nonprofit fundraising principles to increase their capacity to:
Strategically identify funding opportunities
Execute cause selling techniques
Secure major gifts
Assist donors with their planned giving
These goals are accomplished through over 30 nonprofit training courses, which introduce participants to the advantages of using technology, marketing and social media strategies, innovative and practical business applications, and more.
Real-World Instruction from Nonprofit Leaders
All Fundraising Academy classes are led by nonprofit leaders with extensive experience in successful fundraising. The curriculum combines the best of nonprofit and business principles to address the needs of fundraising in today's society, making it ideal for those seeking dynamic approaches to fundraising, additional opportunities for networking, and proven techniques designed to contribute to the success of their organizations.
Fundraising Academy 2018-19 Planned Schedule
Session 1: September 11-13, 2018
Session 2: November 7-8, 2018
Session 3: January 30-31, 2019
Session 4: March 27-28, 2019
Graduation: March 28, 2019
Fundraising Skills for Today's Competitive Nonprofit Markets
To develop world-class fundraising skills, participants engage in the following skill-building exercises:
Evaluate the state of the current nonprofit environment as it pertains to opportunities and gaps in the areas of development
Examine basic principles of fundraising while considering ethical and organizational factors
Analyze negotiating and social selling styles in order to evaluate their situational effectiveness
Articulate multiple approaches to development strategies designed to address complex donor needs
Practice "making the ask" using cause selling techniques
Utilize emerging technology, presentation skills and communication in face-to-face, alternative, and virtual environments
Compare and contrast strategies of soliciting major gifts and planned giving
Identify the needs and resources associated with the financial and ethical requirements of Fundraising
Develop professional skills that enhance opportunities and increase possible vehicles for fundraising
A Blueprint for More Effective Fundraising
The Fundraising Academy divides its coursework into four distinct sessions – each tailored to a different aspect of fundraising.
01 BASICS OF FUNDRAISING
In this three-day session, participants explore the current state of the nonprofit sector, identify their position within it, and address opportunities and gaps in the areas of development while considering ethical and organizational factors. This session provides a unique insider's perspective to what it means to be a fundraiser and examines the skills needed for effective development work in today's society.
02 CAUSE SELLING
This two-day session uses a mixed media approach to provide important knowledge and the application of cause selling, with an emphasis on the latest technological advances. Participants learn how to use negotiation and sales techniques applicable to the nonprofit sector, analyze the situational effectiveness of different social styles, and gain hands-on practice in "making the ask". Skill development includes techniques for implementing the cause selling approach to fundraising and dealing with donor objections.
03 MAJOR GIFTS
This one-day session provides fundraisers and development professionals with the skills to create a shared vision among stakeholders, attract and retain resources, and execute an integrated fundraising plan. It enhances participants' ability to lead development initiatives that maintain a focus on the organizational purposes, while also covering accounting and legal topics to further delineate the responsibilities of a fundraiser in garnering major gifts.
04 PLANNED GIVING
Planned giving involves the use of a major gift as part of a donor's financial and/or estate planning. This two-day session covers the different types of planned giving, the many advantages of planned gifts – including tax benefits, providing income to the donor, and the ability to maximize the gift while minimizing the impact on the donor's estate. Participants will learn how to assist major donors in using planned giving to achieve their financial and estate planning goals while supporting the cause(s) they are passionate about.