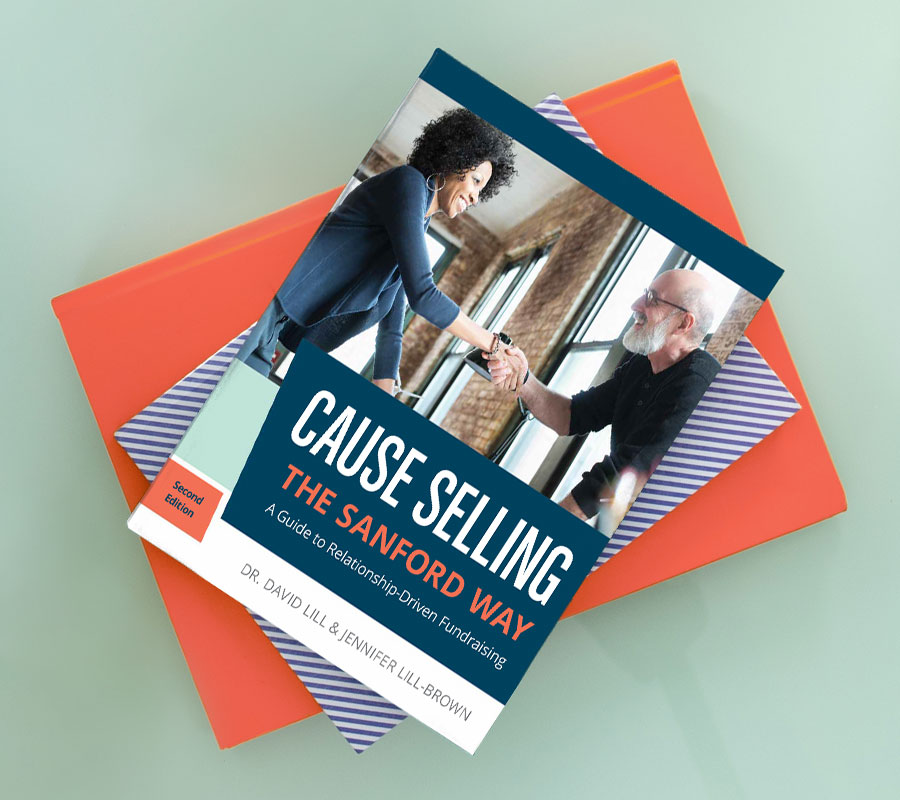 Be an Agent of Change.
Change the status quo.
Learn how to develop and nurture donor relationships to advance your cause in today's giving landscape with Cause Selling the Sanford Way: A Guide to Relationship-Driven Fundraising.
Read More
We are the Cause Champions
The Sanford Institute of Philanthropy prepares nonprofits and their fundraisers for greater, measurable impact by providing learning opportunities designed to enhance their cause, their communities, and the world. Through peer-to-peer instruction, our participants develop time-tested, relationship building skills they can apply to their operations now and in the future. Participants complete their education feeling empowered to cultivate and retain donors, conduct successful campaigns, and be more effective in their roles.
Learn More
Connect with peers.
You get ample opportunity to practice what you learn before taking those lessons into the real world. The courses have given me the tools to meet my fundraising goals without fundamentally changing who I am.
- Alaina P., Fundraising Academy Graduate

0
Nonprofit Professionals
0
Passionate Partnerships
Fund raise
The Sanford Fundraising Academy™ is a fundraising certificate program that gives emerging fundraisers the tools they can apply immediately in their job to better steward donors, attract new donors, and increase revenue.
Learn more
Featured Speaker.
This session will share the latest thinking on well-being in the nonprofit workplace based on Beth's book 'The Happy Healthy Nonprofit: Strategies for Impact without Burnout.'
– Beth Kanter Master Trainer, Author, and Speaker
Upcoming
training
.
Schedule of upcoming training and workshops with world-class instructors and real-world coursework.
January 15 @ 11:00 am - 12:00 pm
Getting from "No" to "Yes": Welcoming Objections & Gaining Commitment
Learn more
February 27 @ 10:30 am - 12:00 pm
Fundraising For Academic Leaders Webinar Series - Building Program Champions In Higher Education
Learn more
You've got the heart to make a difference - now learn how to make the impact you want!
Make a difference
Denny's
vision.
My goal with the Sanford Institute of Philanthropy is to impact the financial reach of nonprofits so that they maximize their positive effects on their communities. We are doing this by disseminating the advanced education and training of fundraising leaders that combine proven sales and business principles with the passion and dedication of nonprofits and cause organizations.
Great ideas and causes need great fundraisers. Together, we will enable the two million nonprofits in the U.S. and abroad to make the world a better place.
- T. Denny Sanford, Entrepreneur & Philanthropist
Learn more
Our Affiliates.
Join our growing network of passionate partners